Welcome to Educircles!
21st Century Learning Resources to help make the world a better place.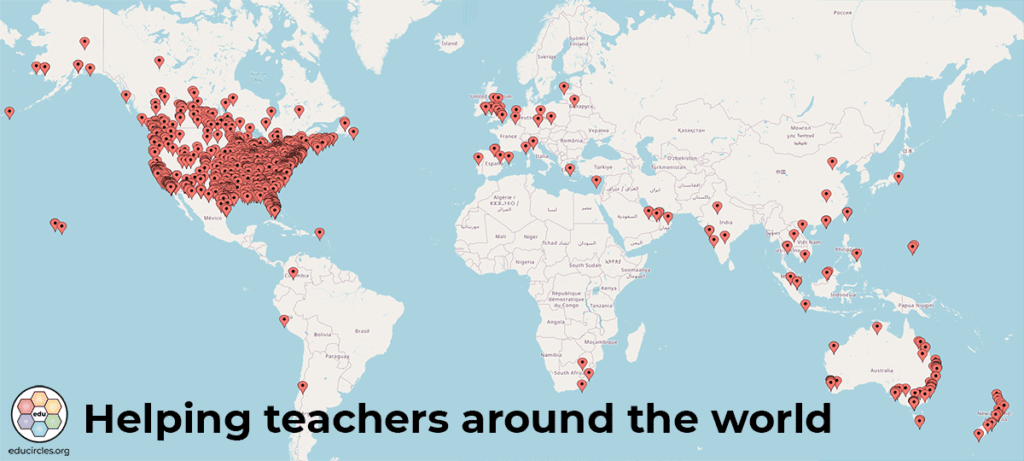 Hey, you made it!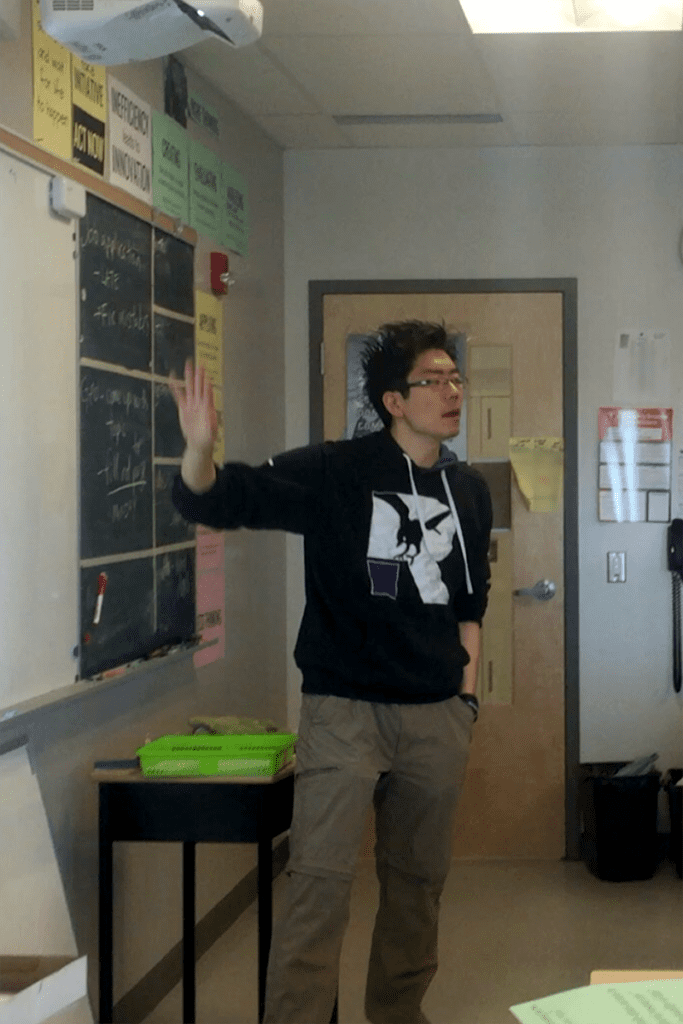 My name is Mike Fuchigami.
I'm the teacher behind Educircles.org
My goal is to save teachers time.
I also want to help empower your students to be independent learners.
I try to do this by providing awesome 21st century learning resources.
About this page
Let's be honest. School can be tough.
Not everyone gets everything, all of the time.
And, that's okay. In fact, that's great!
It's through struggle and failure that we develop the opportunity to cultivate a growth mindset and develop grit, tenacity, and perseverance.
So, while school can be a great opportunity for teachers to "deliver the curriculum," it's also a great opportunity for us to build character and to develop 21st century learning skills in our students.
The only thing constant in life… is change
The Covid-19 pandemic really showed how we live in a global community.
It also showed how quickly the world can change.
And, even if that kind of world change is a once-in-a-lifetime kind of "unprecedented event", the reality is our personal lives can change very quickly.
Life can change in an instant.
I used to be a Grade 8 classroom teacher.
Then, life happened.
Now, I don't teach in the classroom anymore.
I still teach… but I had to figure out a different way to do it.
Which brings us back to this 21st century learning stuff.
One day, our students and children will graduate, leave the nest and head out into the world.
They won't always have a teacher or parent that will simply give them the answer.
They'll have to find their own answers (gasp!)
to jobs that don't even exist yet (double gasp!)
So, whether you teach elementary, middle school, or high school, at some point your students are going to struggle.
And this is a lovely opportunity for us to embed learning skills into our classroom program.
The Six Cs of Education are six transferable skills that some educational experts feel our students need in order to survive and thrive. Here's the list (do you think anything is missing?)
character,
citizenship,
collaboration,
communication,
creativity, and
So, every day and every year is a chance for teachers and students to grow.
My goal at Educircles:
Create epic teaching resources that empower students with 21st century learning skills and a growth mindset
Save teachers time.
Make the world a better place.
Why isn't everything a FREE teacher resource?
That is a great question. Check out this article.
Save time and money!
We put our best stuff into a time-saving, money-saving MEGA bundle. Read more about how it saves you time and money by reading this post.
Who uses Educircles 21st Century Learning Resources?
Back on January 14, 2020, I had 8,809 downloads by teachers around the world. 14, 2020.
A year and a half later, on July 26, 2021, teachers around the world have DOWNLOADED over 30,230 Educircles resources!

Interactive Map
Check out this interactive map to see where teachers have purchased an Educircles resource.
Psst. Even though you can zoom down to street level, those map markers represent the city locations of where people purchased a resource.
In other words, those red markers are NOT real addresses of teachers.
The red dots represent the center of communities where we're helping teachers to empower their students!
Read more about map privacy.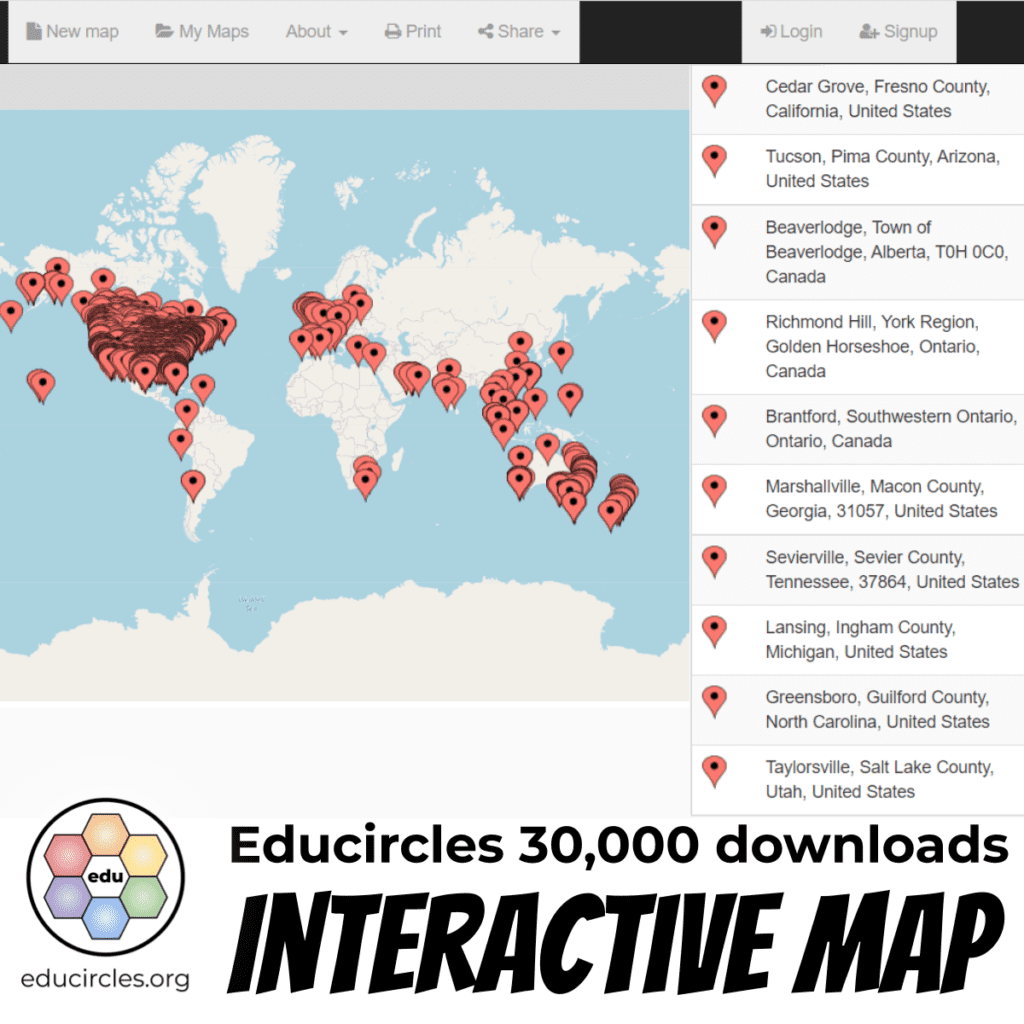 Important note about Map Privacy
I used mapcustomizer.com to create this map. The website allows you to upload large lists of locations to plot on a map.
Even though you can zoom down to the street level of the map markers, those aren't the real addresses of people who purchased a product.
For one thing, Teachers Pay Teachers doesn't provide actually addresses in the sales reports for teacher-authors like myself. They only provide city, state, country, postal code / zip code.
To keep addresses private on the map, I only submit a list of CITY and COUNTRY locations.
For example:
Cedar Grove, United States
Beaverlodge, Canada
Tucson, United States
The mapcustomizer.com website connects with Google to figure out the GPS co-ordinates of those locations. Sometimes, Google will return postal codes or zip codes. But those postal codes / zip codes are just for the city, and not any real people.
For example, MapCustomizer will receive information from Google that looks like this:
Cedar Grove, Fresno County, California, United States
Tucson, Pima County, Arizona, United States
Beaverlodge, Town of Beaverlodge, Alberta, T0H 0C0, Canada
To see what kind of information is submitted, or if you're a TpT Teacher Author and would like to create a map like this yourself, please check out this tutorial.
Who is behind Educircles?
My name is Mike Fuchigami and I am the person behind Educircles.org.
I was a classroom teacher for over 14 years in Ottawa, Ontario, Canada. Some things in my life changed, and I'm now working as a teacher-preneur who is trying to make the world a better place, one lesson at a time.
As a grade 8 literacy teacher, I loved trying to teach the curriculum through the lens of equity, technology, and a growth mindset. I'm big on trying to empower students by providing them with tools and strategies to take on the world.
Now, I'm in the process of polishing up some lesson plans and posting them on this site. Stay tuned!
I'm based in Ottawa, Canada.
However, Teachers Pay Teachers is based in the US, so it makes sense that a lot of the educators who get our stuff are in America.
But, it's super cool to start to see red dots spread around the world.
What do I do now?
OPTION 1: If you're NEW to the idea of Growth Mindset or 21st Century Competencies…
…Start by reading this post.
OPTION 2: If you're already familiar with Growth Mindsets and 21st Century Competencies,
…then try to guess the magic phrase that teachers should use in the classroom.
And then click here.