Hey [urlparam param="zffn" default="Teacher"/] [urlparam param="zfln" default="/ Educator"/]!
I just sent an email to
[urlparam param="zfem" "/]
It might take a few minutes to arrive in your inbox depending on internet traffic. (Seriously. Internet traffic is a thing. The commute can be crazy.)
Please find the email and confirm your subscription!
I just need to make sure you're a real person and not an evil robot bent on destroying humanity.
Please click the button to confirm your subscription.
(And, no, evil robots are not able to click the button. Don't ask me how I know this.)
Once you confirm your subscription, I can send you an email with the "Who is Invisible" freebie resource!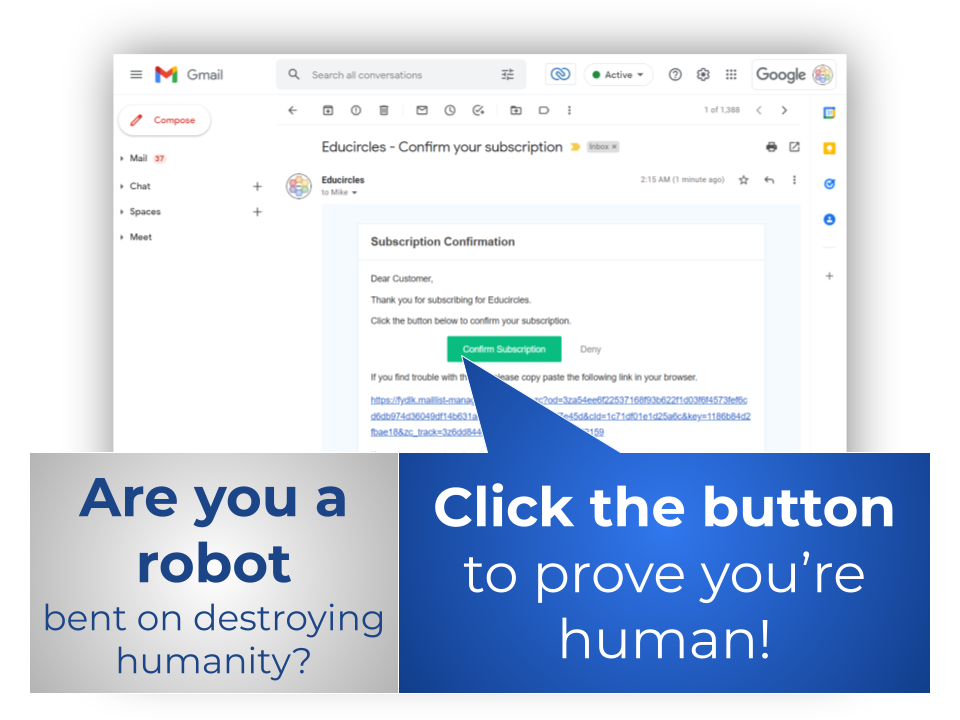 If the confirmation email doesn't arrive…
Can you please check your spam folder?
Some email providers have some tough spam filters.
(Think grumpy kitties who destroy things on purpose. You know the one I'm talking about. They put pretty much everything into the litter box… er, spam folder.)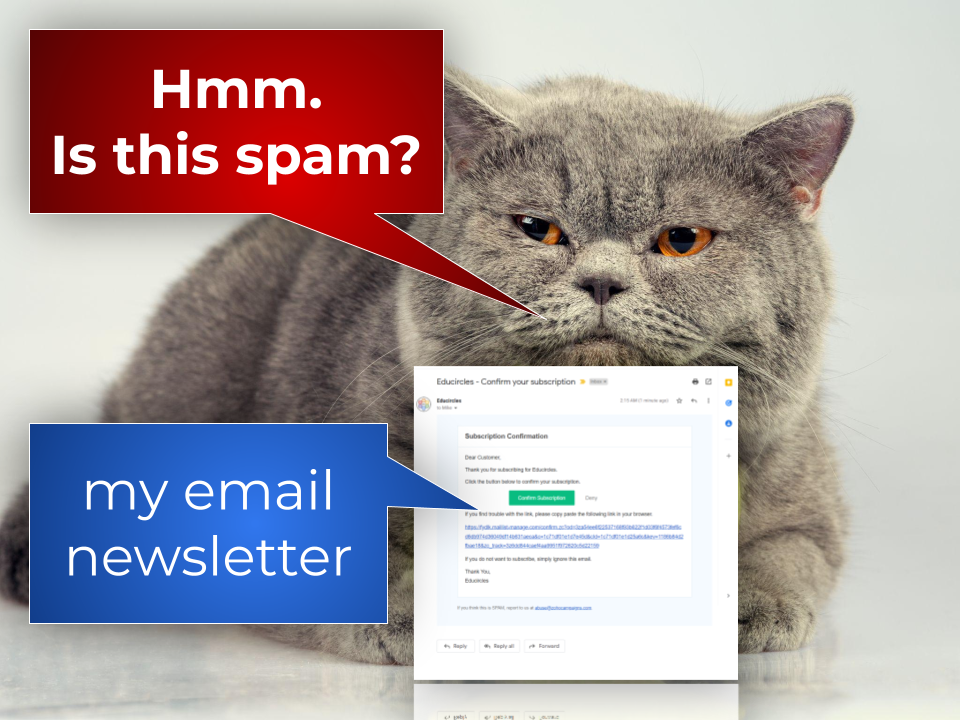 If my email confirmation is not in the spam folder…
Then, something has gone horribly, horribly wrong.
Before the evil robots (and angry kitties) take over the world, can you please email me at [email protected] and I'll have a peek in the system.
Side note:
Here's the email address I received on the form:
[urlparam param="zfem" "/]
If the email address has words like "admin", "support", or looks like a group email address, then my email program will silently reject your email.
Are you using the + symbol trick to have different email addresses (i.e. [email protected], [email protected]) go to your main email (i.e. [email protected])? Unfortunately, my email program won't accept that either.
It's not you, it's me… or well, it's the email system. It's a good robot trying to protect me from robot spam submitting spammy email addresses.
If your email address looks like a real person and a valid email address, the system should accept it and send you a confirmation email.
As always, when things go wrong, please email me at [email protected] – I can help!
See you on the other side!