Free Article 008: The first Black leader of a federal party in Canada…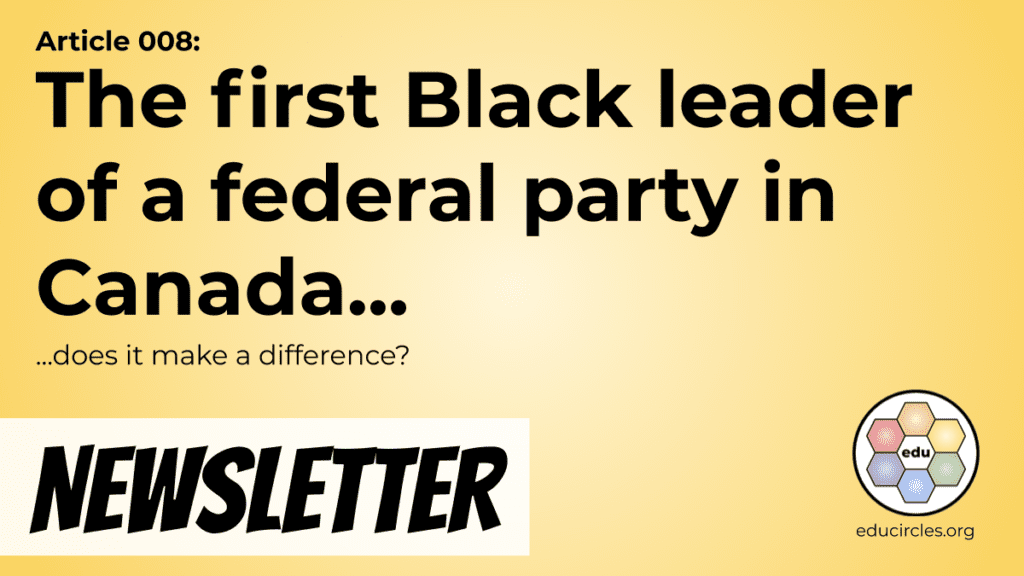 … does it make a difference?
Annamie Paul was elected earlier this month in Canada as the leader for the Green Party.
She is the first Black person and the first Jewish woman to be the leader of a federal political party in this country. She also says it shouldn't have taken this long. Do you agree with that?
Read this article with your students. (The same article is written at a grade 5, 7, 9 and 11 reading level so you can differentiate if you want.)
Go through the collaboration mini-lesson to see the difference between collaboration and communication.
Then, ask your students:
Do people from different cultures, genders, or lived experiences have very different points of view?
Do different points of view help collaboration or get in the way?
Does having diverse leadership help create better laws?
This reading response article is free for my email subscribers for one week (until Fri Nov 30, 2020).
(PS the links are in the email I sent you!)
Microsoft Word and Powerpoint version. (This is a dropbox link to a ZIPPED file.)
Google Docs and Google Slides version. (This link is shared as view only so you'll have to create your own copy to modify it for your class. Click on FILE > Make a copy.)
Slideshow with key talking points and 2 videos.
Give it a try…
Cheers,
Mike Fuchigami