Back to School Growth Mindset Activities
Back to School Growth Mindset Activities UPDATE Sep 28, 2020:
The first days of school, the first days after a holiday break, or the first days after a major assignment are the perfect time to do activities that encourage a growth mindset in our students.
In a world where Covid-19 is changing the way we live and learn, now is the time to teach students HOW to struggle and overcome obstacles.
Change is hard.
Change with a growth mindset? Still hard.
But, students (and people) in a growth mindset recognize that with hard work and learning from mistakes, they can improve.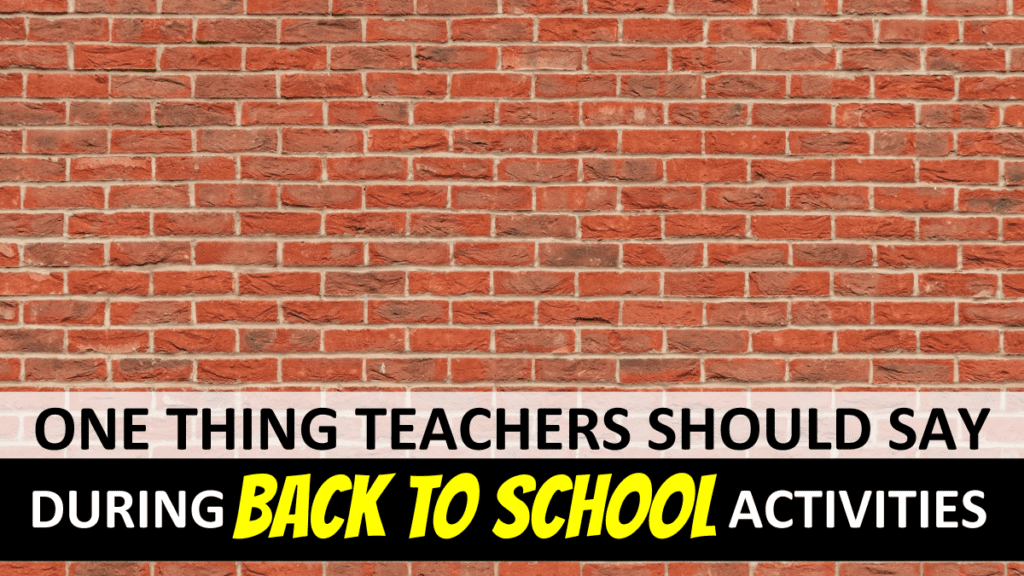 Growth Mindset First Day of School activities can be a great way to kick start a learning attitude in your class.
There's something symbolic about the first day back.
Back to School Activities after summer holidays…
the start of a new semester or term in middle school or high school…
the first days back after a long weekend, holiday break or March Break.
This is a fantastic opportunity to start a growth mindset in your students!
And the second-best time to start building a growth mindset with your class is today.
Whether you're reading this article before your school term begins, or whether you found us sometime mid-year, there are two things to know:
Creating a class community of students who have a let's try attitude is hard work. (Both for the students and teacher.)
How we give feedback to our students can make a huge difference.
Students (and teachers) have had a whole summer to relax and melt their brains.
Sure, there might have been some challenges and obstacles that got in the way of learning at the end of last school year.
But, now, the first days and first weeks of school represent a fresh start for everybody.
We're all coming back to school with a fresh (or mostly fresh) attitude: students, teachers, parents/guardians, principals, etc…
And the Back to School season represents a fantastic window to start building a growth mindset in your class before the going gets tough again.
How long does it take for the "looking-forward-to-school" feeling to fade and for things to return to the daily grind?
Sound harsh? A little.
But, if we're honest, we know that school can be an uphill battle for everyone at different stages of their life.
Usually, the small talk banter during the first week of school goes like this:
Hi! How was your summer!

FIRST WEEK of SCHOOL. (Note the exclamation point of excitement!)
The small talk during the second week of school often shifts to something like this:
Where did the summer go?

SECOND WEEK of SCHOOL. Note the question mark. Sometimes this line is delivered with a period when the beginnings of despair creep in and we realize the struggle is real.
The first week of school often revolves around fun getting-to-know-you activities and the endless administrivia of forms, paperwork, letters of introduction, and setting up classroom routines and systems.
And then the homework begins, the first assessments happen, and we're back to the daily grind. Before you know it, we're at parent-teacher interviews and report cards.
How your students deal with the struggles depends a lot on their mindset
Back to School Growth Mindset Activities