Pork roast cooked in a car during a record-breaking heatwave in Australia #AusTeacherBFR
Are you teaching a lesson about Australian Bush Fire Relief in your class?
How hot is it in Australia? Hot enough to cook a roast in the car!
Use this article to help your students connect with what is going on with the heatwave in Australia.
(Then check out this lesson on citizenship to help your students understand why it's important to give back to the community – whether it's classroom citizenship or global citizenship.)
This reading response article is also about creativity and innovation and is available at 3 different reading levels. During a heatwave in Australia, a man cooks a pork roast in his car as an "experiment for fun."
This lesson helps Aussie kids and the Australian Bushfire Relief efforts.
Our revenue from this #AusTeacherBFR TpT lesson is getting donated to Save The Children's efforts to help with Australian Bushfire Relief.
Jennifer, a teacher in Australia, wrote about what's going on with the Australian Bushfires. I found her post powerful:
It is with a heavy heart that I write this post. Our beautiful country is burning. The feeling of helplessness is rife within communities who watch the gut-wretching footage from afar. Images of fire, destruction, injured wildlife, children wearing breathing marks, families escaping in boats, and much worse are being spread around the world.

Growing up in Austalia, bushfires are a part of life. Every summer brings regular bushfire warnings, evacuations, and unfortunately, the inevitable 'big one' that hits from time to time.

Except this year is different. This unprecedented 'big one' is widespread and fast-moving. Our superheroes, those selfless people who sacrifice everything to fight this beast, have said entire towns can not be defended.

SOURCE: Jennifer D, Aussie Teachers Need Your Help Now
Tuesday, Jan 22, 2020 update: We are part of a global community. Teacher-Authors on TpT have organized to support Australian Bushfire Relief and we're stepping up.
5 Things you need to know:
Stu Pengelly cooked a 1.5 kg pork roast in his car in Perth, Australia.
It took 10 hours to cook the piece of meat in the red Datsun.
Temperatures in the car reached 81 degrees Celsius. (177 Fahrenheit)
He kept a thermometer in the car all day to be able to track the temperature.
Stu did this "experiment for fun" and posted it on social media
Watch the Video:
Click here for the YouTube video link.
4 Quotes to think about:
Quote #1:
Those of you who missed my experiment for fun yesterday, I cooked 1,5 kg pork roast inside an old Datsun Sunny for 10 hrs on a 39 degree day.It worked a treat!

SOURCE: Stu Pengelly, Facebook Post
Quote #2:
Pengelly told Reuters that next time, he wants to try cooking roast beef in his car.
"A quiche would cook in 2 hours, I reckon,"

Pengelly responding to Reuters regarding his Facebook post.
SOURCE: Karishma Singh with editing by Lincoln Feast, Reuters
Quote #3:
Andrew Freedman, editor at The Washington Post focusing on extreme weather, climate change, science and the environment wrote about the heat wave in Australia.
Perth, located in Western Australia, has broken its all-time December record for the number of consecutive days (three) reaching or exceeding 104 degrees (40 Celsius)…

According to [Australia's Bureau of Meteorology], extreme heat is Australia's top weather-related killer.

SOURCE: Andrew Freedman, The Washington Post
Quote #4:
Natacha Larnaud wrote an article for CBS News and quoted Pengelly's facebook post.
"Do not leave anyone or anything precious to you in a hot car, not for a minute," he said. "And if you do see kids or dogs in a hot car, do not hesitate to smash the window to get them out as soon as possible."

SOURCE: Natacha Larnaud, CBS NEWS
Here is the original social media post by Stu Pengelly:
Creativity / Innovation Mini-Lesson
Creativity and innovation are learnable skills. This means that if we are able to put ourselves into a growth mindset, we can recognize that if we do certain strategies, we can become more creative.
Every day, we get stuck into patterns. We hang out with the same people. We eat the same foods. We do the same exercise routine (or not exercise at all.) These patterns and habits make us who we are.
One strategy to help us become more creative and innovative is to do something new or different, and then observe what happens when you break a pattern or change or habits.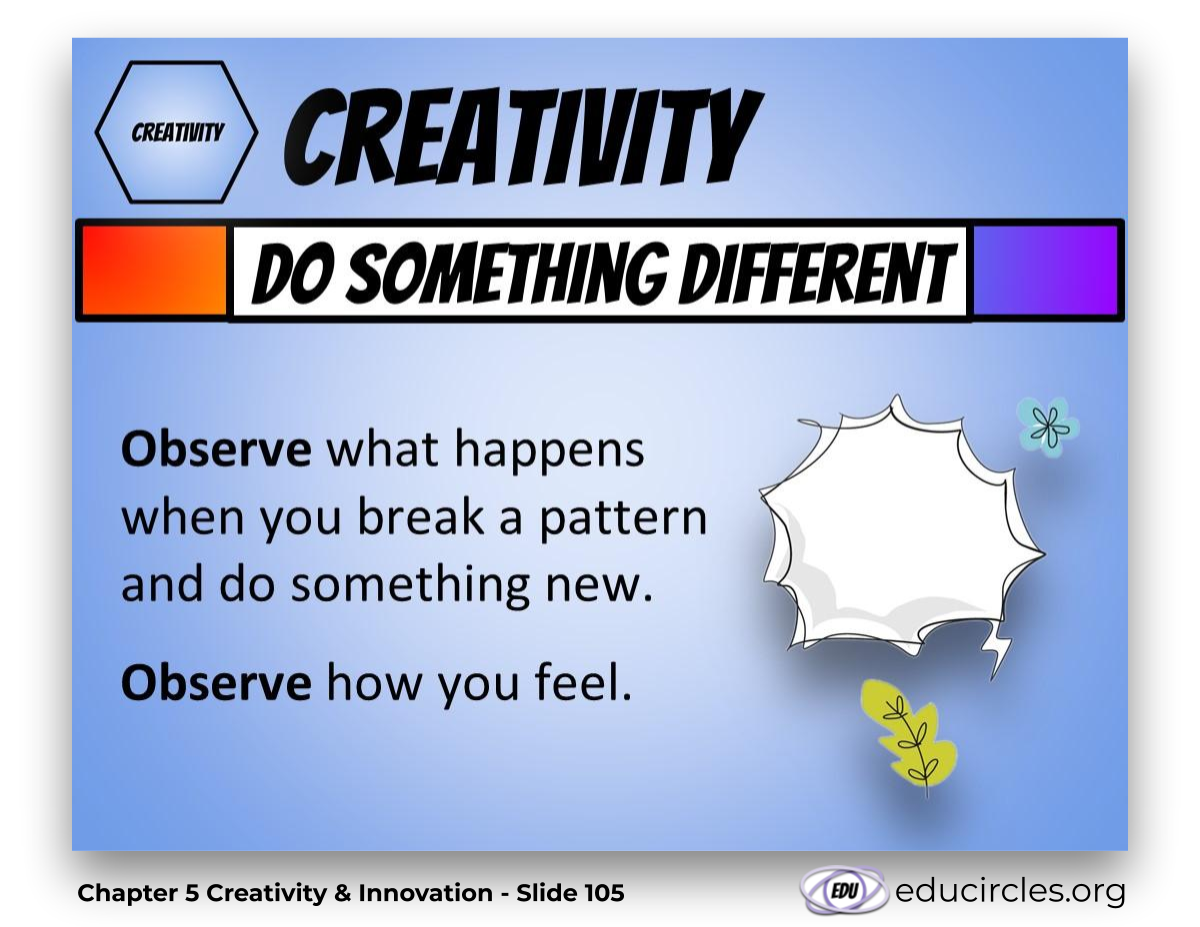 Do something different. Try something new.
When you do something different, it's important that you pay attention to what happens. Start to wonder why things happen that way.
Observe what happens when you break a pattern and do something new.
Observe how you feel.
Based on this mini-lesson, how would you answer the following questions:
Creativity / Innovation Discussion Questions
What do you think was the pattern or habit that Stu broke? What do you think he observed? What do you think he felt?
If you could choose something to cook in a car, what would it be and why?
What is something that we do regularly that you can think of another way to do?
What do you think were the chain of thoughts that lead Stu to conduct this experiment?
Free Lesson Slideshow
Link to resources used in this article: