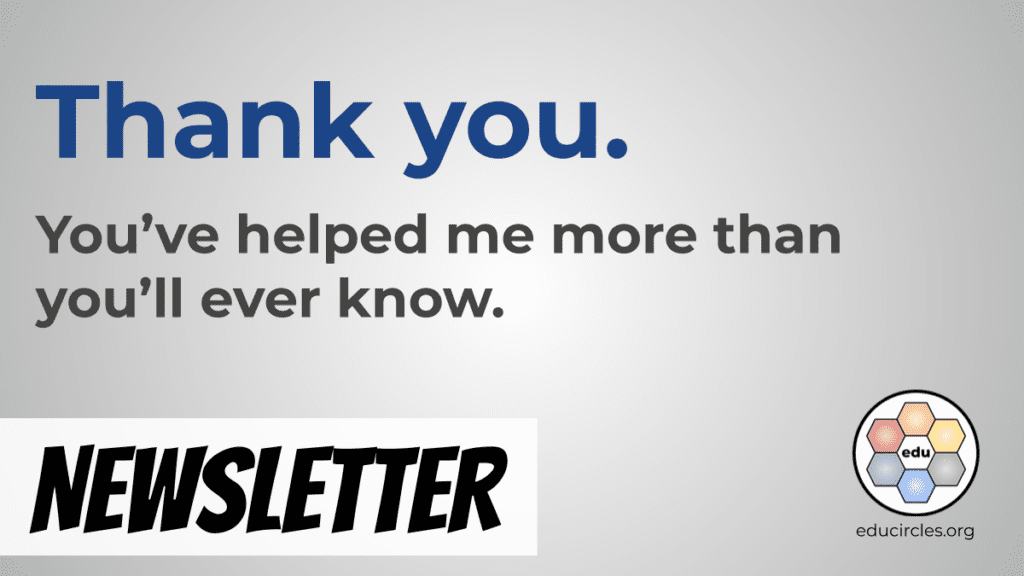 … you've helped me more than you'll ever know
Three years ago, I was in a dark place.
I remember telling my therapist, I knew there was a way to climb through the mountains of obstacles, but I couldn't see the path yet.
I was a Grade 8 classroom teacher; that was my core identity. So when I was afraid for my life and felt like I failed to protect my students, I crashed.
I still cry today.
Thanks to you and other people who use my resources, I'm still able to teach.
Even though I'm not delivering lessons to students, I feel like I'm teaching vicariously through you. 
Teachers around the world have downloaded over 38,306 resources from the Educircles TpT store.
If you've ever used one of my resources, thank you. It's just a number, but it's nice to know that teachers use my stuff to help their students.
If you've ever emailed me or left a review on my TpT store, thank you. The positive comments are encouraging. The constructive comments are tough to hear, but they help me grow and learn from my mistakes. So, thank you.
If you're reading this sentence right now, thank you. Mailchimp will tell me how many people open this email or click a link. It's nice to know people read these emails. (It's crazy what you can do with business analytics. I need to make a critical thinking lesson about privacy and what businesses can do with online tools.)
I'm slowly reinventing myself.
Teachers Pay Teachers is one channel. I also just launched a new website called Reading Strategies by Educircles. 
It's a mailing list. My goal is to send teachers my freebie English Language Arts resources directly.
When I publish a new Social Emotional Learning reading article, I plan to send the freebie version to people on the mailing list. That way, the article, SEL mini-lesson, and discussion questions come straight to your inbox.
I used to think of myself as a classroom teacher who tried to make the world better through my students. But I had it backward. I was really a person trying to make the world a better place, and one way I did that was by being a Grade 8 teacher.
I'm not in the classroom anymore, but I'm still working on trying to make the world better through Social-Emotional Learning resources.
SEL helped me get through some tough times.
They might help you and your students as well.
Yesterday was American Thanksgiving.
Even though we haven't met, thank you.
Cheers,
Mike Fuchigami